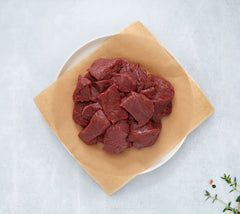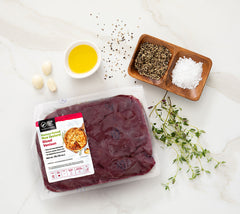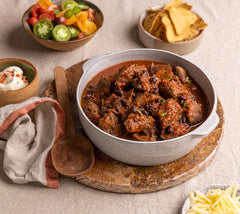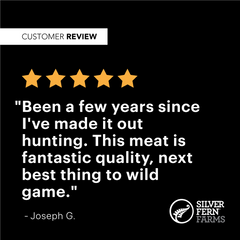 Silver Fern Farms
SKU:
16238
Original Price:

$16.50

Current Price:

$14.84
16oz
QUALITY COMMITMENT
We stand by the quality of our products; we track each and every order ensuring it makes it to your delivery location. If our products don't arrive chilled within 5 days*, you get your money back, guaranteed.
* Based on delivery and website terms and conditions.
Nutritional information
Health Benefits
Nutritional information
Servings per pack: 4
Serving size: 4 oz (112g)
Quantity
per serve
Quantity
per 100 g
Fat - Total - Saturated
- 2.5
-
The Cut
More Information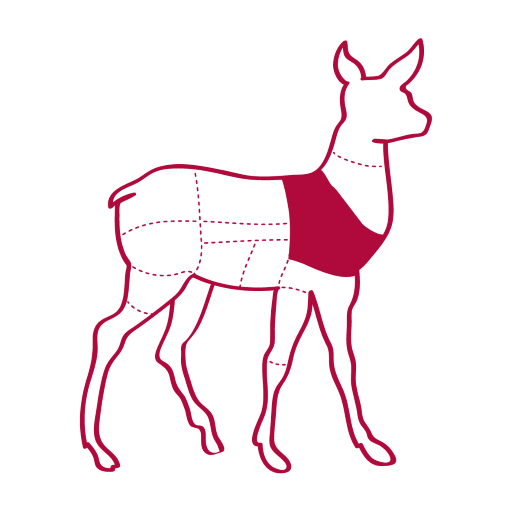 Our premium pasture-raised Diced Venison is prepared from the shoulder muscles and trimmed to ensure an extra lean cut.
Cooking Tips
Cooking time
3-6
hours/for medium
Best cooking method: slow-cook, braise.
Thaw Diced Venison in the microwave or fridge. Once thawed, remove from packaging and bloom for 10 minutes at room temperature. Blooming brings the meat to room temperature and helps it to cook evenly.
Rub oil all over the diced pieces and season with salt and cracked pepper.
Slow-cook Method: Preheat the pan to high heat and sear all pieces on all sides. Add meat to slow cooker, cover with liquid and add other ingredients (as per your chosen recipe). Cook low and slow until tender to enhance the delicious, full flavor of Diced Venison.