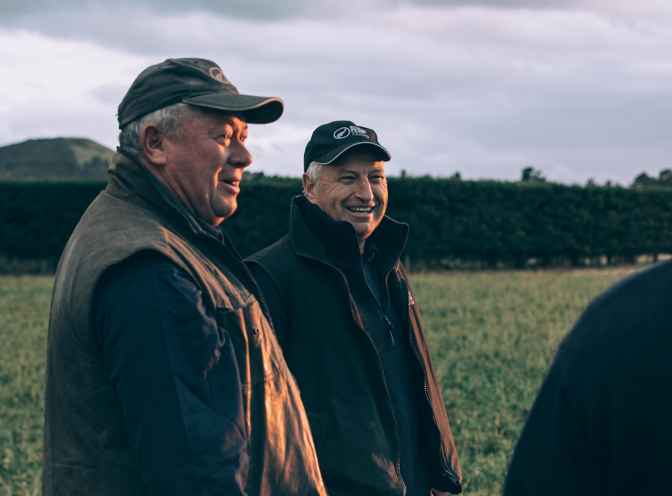 The Silver Fern Difference
Since the founding of Silver Fern Farms in 1948, we've not only become New Zealand's leading procurer, processor, marketer and exporter of premium lamb, beef and venison — but also an industry leader in both environmental sustainability and the humane treatment of animals.

Silver Fern Farms is supplied by approximately 16,000 family farmers across New Zealand — and each one of those farmers knows that raising flavorful, high-quality red meat requires more than just expertise and hard work.

It requires care, passion, and respect, and those values play a role in every part of our business.

Our goal is to provide you with exceptional red meat, but we make it a priority to do so responsibly. That's why we follow the principles of the five freedoms for animal welfare and implement initiatives to minimize our environmental impact.
It's why we're a founding member — and the only red meat company — to join New Zealand's Climate Leaders Coalition. When you buy from Silver Fern Farms, you're not just buying delicious red meat — you're buying into the humane treatment of livestock, sustainability, and a community of independent farmers.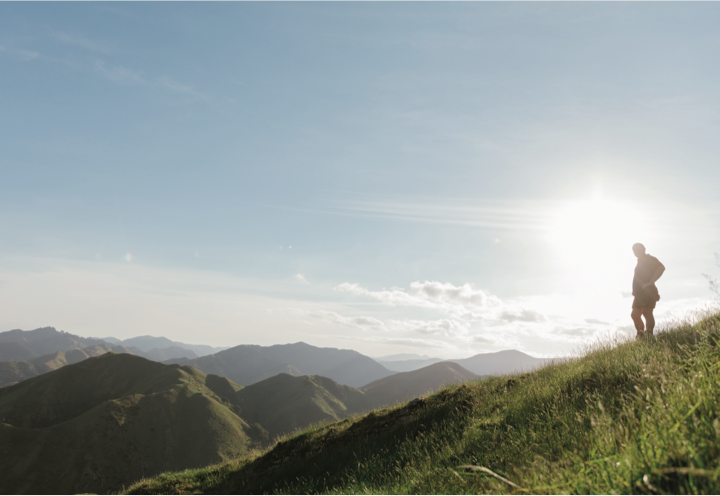 Our Commitment to Sustainability
Our vision is to become the most successful and sustainable grass-fed red meat company in the world. We are New Zealand's first red meat processor to independently measure and verify our carbon footprint and to receive a Certified Emissions and Reduction Scheme certification. At our processing sites, we've implemented a 2020 target to reduce wastewater, fossil fuel, and energy usage by 10%. Thus far, Silver Fern Farms has:
reduced our energy use by 7.7% since 2017
decreased stretch wrap plastic use by 51% for our export pallets
permanently removed 89 tons of plastic from our supply chain each year

We are proud of our progress towards building a more sustainable company, but we know we still have much to achieve. By 2030, we aim to reduce the greenhouse gas emissions from our plant operations by 30% — and we're in alignment with New Zealand's adopted target of net zero carbon by 2050.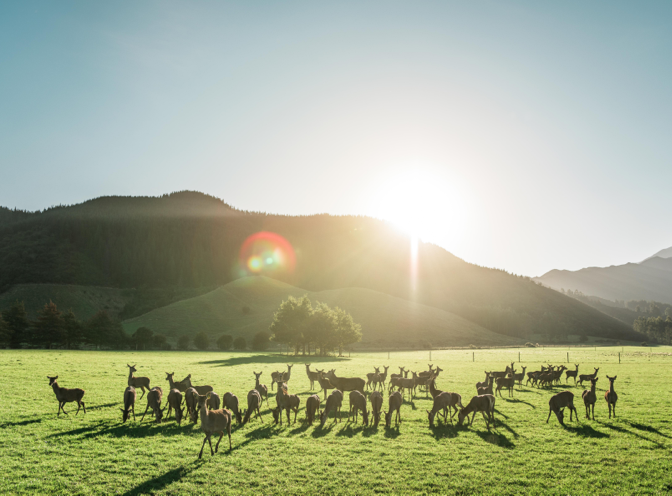 Our Commitment to Animal Welfare
As a responsible food producer, we have systems and policies in place to ensure the welfare of our animals throughout our chain of care. In 2016, we adopted the New Zealand Farm Assurance Program with a goal of having 100% of our programs meet these standards by 2020.

As of now, 99% of our program livestock is accredited to NZFAP standards.

We have a policy not to process any animals treated with growth hormones. Our processing plants abide by strict, company-wide animal welfare policies and practices and operate a humane slaughter program to ensure animals are free from stress.

We limit the transportation of animals to minimize their stress. We follow the international recognized principles of the five freedoms for animal health and welfare.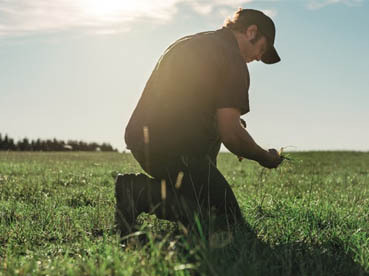 A Taste of New Zealand
As home to an abundance of sunshine, clean air and water, rich soil and flora, and a uniquely diverse terrain, New Zealand is one of the best places in the world to raise livestock — our red meat has a taste and texture unlike any other.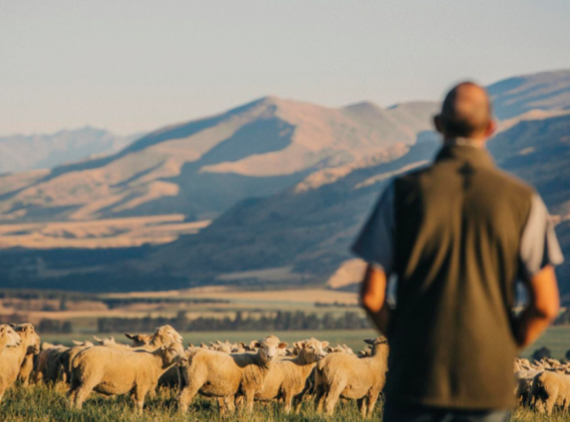 Meet Our Farmers
For our farmers, raising livestock is more than just a livelihood — it's a way of life. They see themselves as stewards of the animals, the land, and the environment, and they value humane and sustainable practices above all else.
---
Delicious Starts Here
Delicious starts with 100% Grass-Fed Beef and Lamb and Pastured-Raised Venison.