Venison: The Super Protein for Your Healthy New Year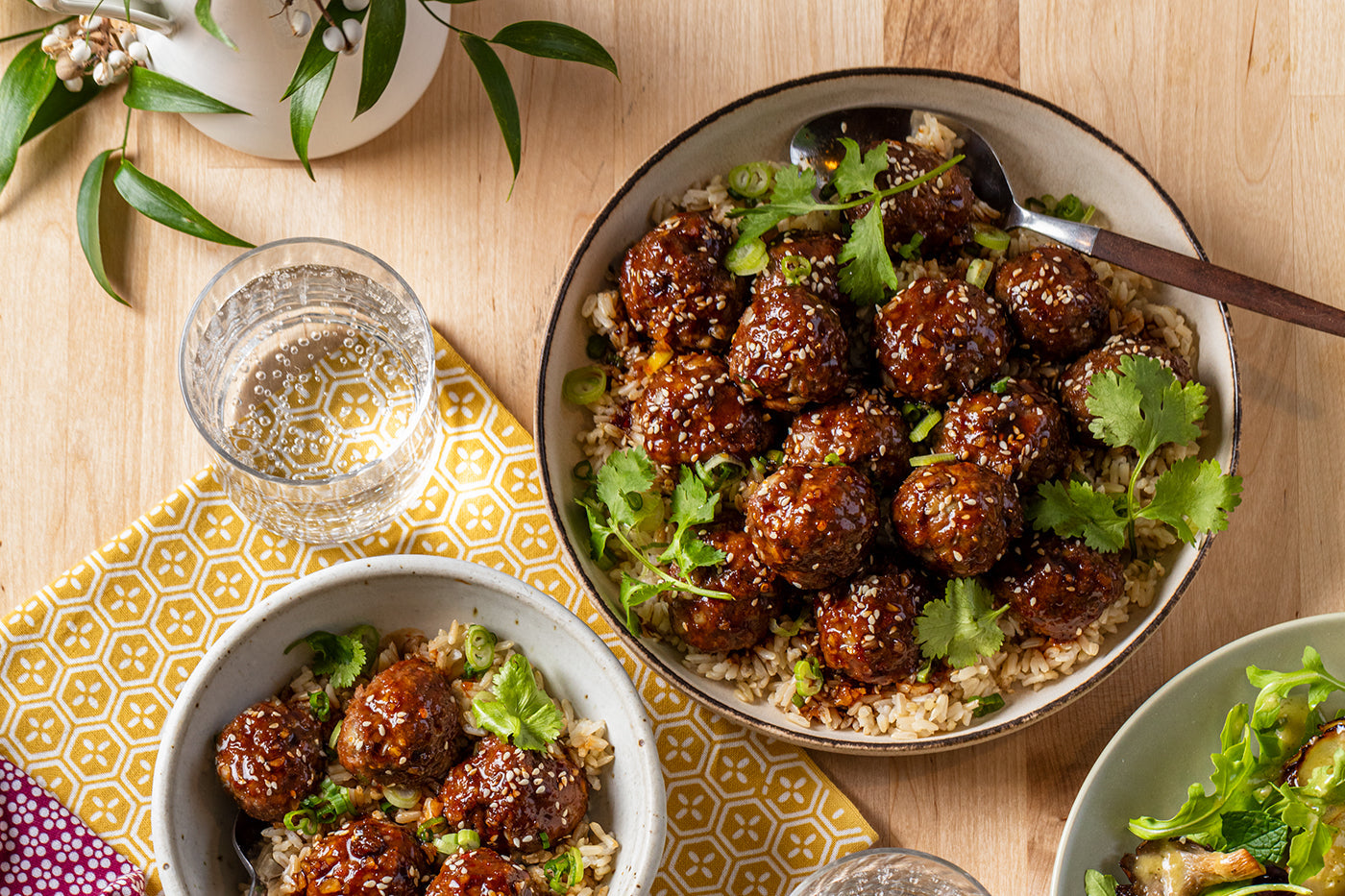 Resolve to Eat More Venison — the Healthier, More Sustainable Red Meat


For many of us, the New Year always launches with a bunch of personal goals, and top of the list is a promise to eat a healthy, well-balanced diet. So how does meat fit into that resolution? For some folks, it's about eating leaner meats that are better for our bodies. For others, it's about choosing meats that are easier on the planet and ethically raised. For us, it's about both — and it's a pretty easy promise to keep.
Allow us to introduce you to the other red meat — venison. It's a resolution crusher and incredibly delicious too.

Venison is a lean, healthy red meat alternative — that's packed with nutrients
Silver Fern Farms venison roam free in wide open pastures, where they graze on our lush New Zealand grass. That means they're lean animals: 3.5 ounces of venison only has about 7.1 grams of fat and 157 calories. That's less than beef and pork — which both come in around 20 grams of fat and more than 250 calories.1
Venison also has less than half as much saturated fat as pork and beef, while being significantly higher in beneficial Omega 3 fatty acids. At 104 milligrams, venison has 5 times as much Omega 3 as beef!2
When it comes to lean meats, you could almost say that venison has more in common with chicken than it does the other red meats — except that venison has a gonzo, red-meat amount of nutrients.
In fact, despite being so much leaner, venison actually has a more diverse range of nutrients compared to other meats. For example, it offers more protein, iron, magnesium, B6, and B12 than beef3 (which is already a super protein in its own right). And, midwinter bonus, venison is also loaded with immune system-boosting zinc.4
New Zealand venison is the red meat for passionate environmentalists
With all these readily available nutrients, Silver Fern Farms venison really is the ideal healthy red meat alternative. It's also the one you can feel good about buying if you're thinking about ways to live and eat more sustainably in 2022. Our venison is raised on family farms by people who are passionate about maintaining their land, soil, and water for future generations. And, as a company, Silver Fern Farms is actively working on our own environmental resolutions, from reducing our carbon footprint to removing plastic from our supply chain to working toward 100% renewable energy.
The great news, steak lovers, is that our venison is as delicious a choice as it is a wise choice. Like all venison, our meat is lean, but because of the way we raise it — no antibiotics, no steroids, just stress-free days foraging grass in the fresh air and sunshine — it's also super tender and meaty with a wonderful flavor. Think savory and full of delicate earthy notes. Our butchers offer a broad range of venison cuts, too, so you can make all your favorite recipes with it: steaks, cutlets, medallions, ground, roast, and even diced for stew.
Our venison is great to cook with — and we've got loads of recipes for you
Looking for cooking inspiration? In our test kitchen, we've been hard at work developing brand new venison dishes to ring in the brand new year — and they're exactly the fresh, healthy recipes you're craving after those great big holiday meals.
On the lighter side of things, we've put together a winter salad of marinated venison medallions on a bed of arugula and roasted onions and mushrooms. We give the medallions a bath in soy sauce, Worcestershire sauce, garlic, and pepper, and it leaves the meat with some mild heat and depth without overwhelming its flavor. The veggies are dressed in an herby tarragon vinaigrette and tossed with macerated cranberries, toasty pepitas, fresh mint, and tangy chevre — textures and flavors collide! They're dynamite with the tender slices of venison medallion.
We're also pretty excited about a recipe for venison meatballs coated in a delectable sauce inspired by Korean BBQ. We'd like to take a bath in that sauce! It's a combo of soy sauce, brown sugar, gochujang, and rice wine vinegar that hits all the notes — salty, sweet, hot, and bright. The meatballs are made with ground venison, panko crumbs, and a handful of aromatics: they're dense and moist, and have a full, savory flavor that works really well with the zippy BBQ sauce. (P.S., the meatballs would also be fantastic on top of spaghetti with a punchy red sauce.) And that's just the beginning! Look for more fresh recipes and ideas in the new year, and in the meantime, check out our recipe blog for more easy venison recipes.
References
1 https://www.nutritionadvance.com/types-of-meat/
2 https://www.nutritionadvance.com/types-of-meat/
3 https://www.outdoorlife.com/blogs/hunting/2013/05/ultimate-red-meat-venison-vs-beef/
4 https://www.nutritionadvance.com/types-of-meat/