Venison
Venison Roast
$16.49 per pack | Pack weight: &nbsp14 oz
Silver Fern Farms
SKU:
16236
Our Venison Roast is a lean and tender, boneless single-muscle roast with a distinctive yet delicate flavor. This rich, flavorful cut has the velvety texture of New Zealand pasture-raised venison, delicious for all palates. Sear this cut and slow-cook, or fire up the grill and enjoy over a BBQ.
Pasture-raised Venison. No Added Hormones EVER. Ships Frozen
Expand the flavor
You may also like
Our venison is some of the lightest, velvetiest, most tender red meat meat you can find — and it's because we let them live a gentle, natural life in our wide-open pastures.
The Cut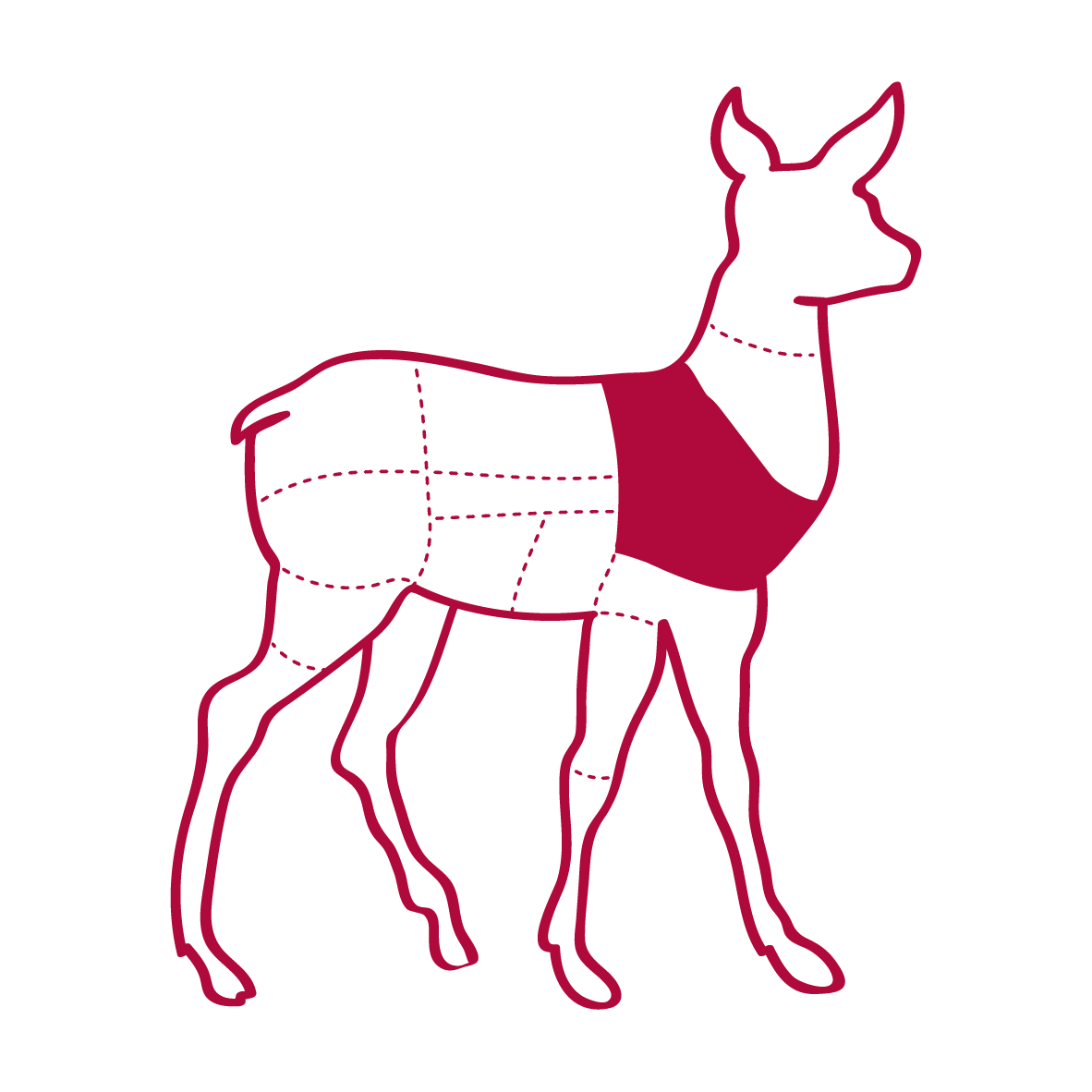 Prepared from the bolar muscle and removed from the shoulder. This premium-quality cut is lean and trimmed to ensure consistency.
Cooking time
25
mins/medium-rare
Best cooking method: Roast or BBQ.
Thaw Roast Venison in the microwave or fridge. Once thawed, remove from packaging and bloom for 10 minutes at room temperature. Blooming brings the meat to room temperature and helps it to cook evenly.
Rub oil all over the roast and season with salt and cracked pepper.
Oven Method: Preheat the oven to 428 °F. Heat a fry-pan over high heat and sear the roast for 2-3 minutes either side.
Transfer venison to a small roasting dish.
Roast in hot oven for 16 minutes for medium-rare.
Remove the roast from the oven, cover and rest for 5 minutes.
Nutritional information
Servings per pack: 3.5
Serving size: 4 0z (112g)
Quantity per serve
Quantity per 100 g
Calories
140

Fat - Total

- Saturated

5

2.5

Carbohydrates

- Sugars

0

0

Trans Fat
0
Cholesterol
65
Sodium
65
Dietary Fiber
0
Includes
24
Calcium
3
Iron
4
Potassium
370
Quality red meat delivered to your door