Venison
Venison Steaks
$10.73 per pack | Pack weight: &nbsp8 oz
Silver Fern Farms
SKU:
16239
Our Venison Steaks are naturally lean with the delicate and tender taste of pasture-raised venison. Low in fat and sodium, venison is a source of essential irons and vitamins that we can't make on our own. Easy and quick to cook, this fast-fry or BBQ cut is delicious and versatile for any occasion. Enjoy our Venison Steaks any day of the week, in salads, sandwiches, tacos and more.

Pasture-raised Venison. No Added Hormones EVER. Ships Frozen.

QUALITY COMMITMENT
We stand by the quality of our products; we track each and every order ensuring it makes it to your delivery location. If our products don't arrive chilled within 5 days*, you get your money back, guaranteed.
* Based on delivery and website terms and conditions.
Our venison is some of the most delicious and tender red meat you can find — and it's because we let them live a gentle, natural life in our wide-open pastures.
The Cut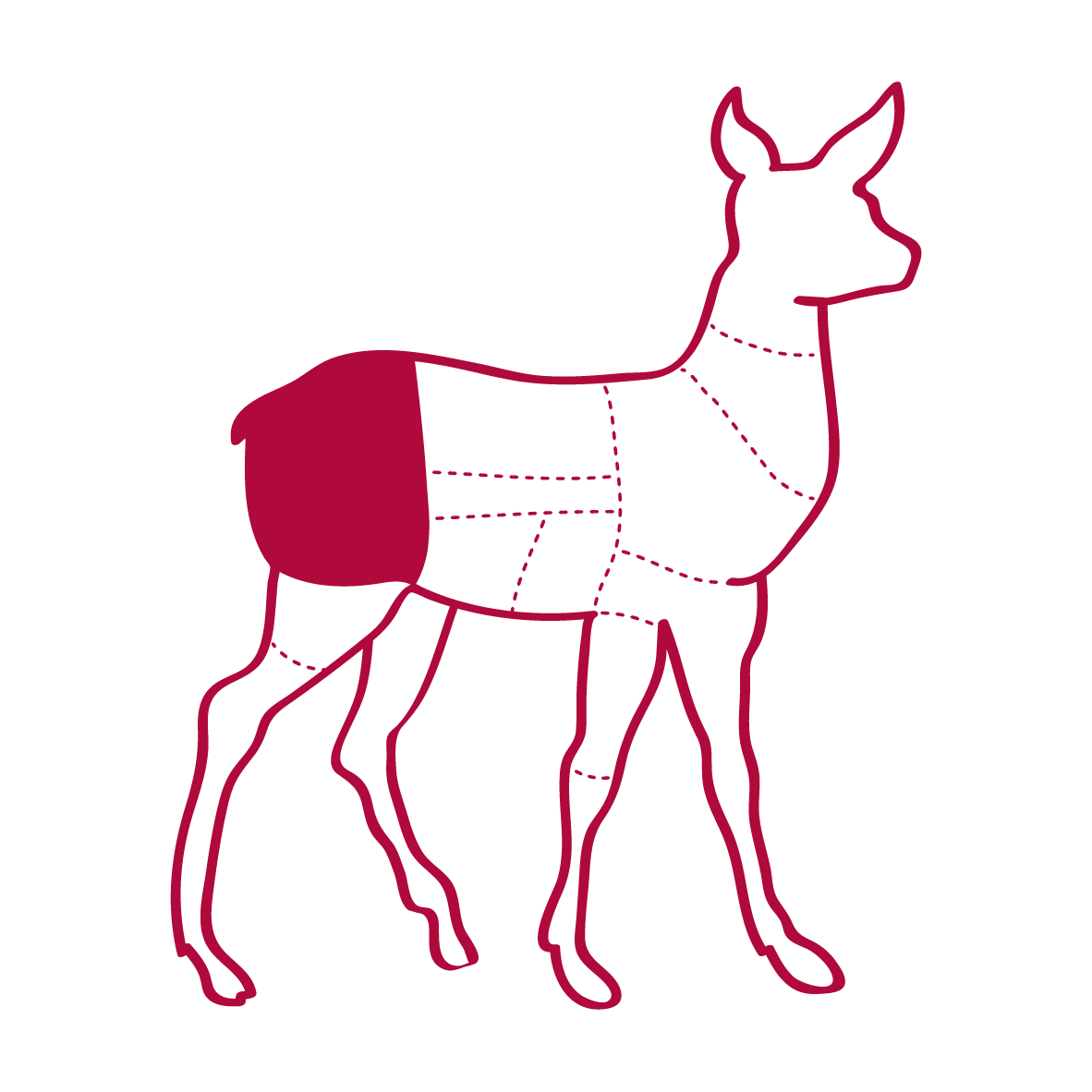 Derived from the denver leg (also known as the boneless hind leg), our Venison Steaks are carefully trimmed to ensure consistent leanness and size.
Cooking time
6
mins/medium-rare
Best cooking method: pan-fry or BBQ
Thaw Diced Venison in the microwave or fridge. Once thawed, remove from packaging and bloom for 10 minutes at room temperature. Blooming brings the meat to room temperature and helps it to cook evenly.
Rub oil all over the steaks and season with salt and cracked pepper.
Pan-fry/BBQ Method: Preheat the fry-pan or BBQ to medium-high heat and cook for 3 minutes on each side for medium-rare.
Transfer the steaks to a plate, cover and rest for 5 minutes.
Nutritional information
Servings per pack: 2
Serving size: 4 oz (112g)
Quantity per serve
Quantity per 100 g
Calories
120
105

Fat - Total

- Saturated

1.5

1.2

1

0.6

- Sugars

<1

<1

Cholesterol
60
Sodium
45
41
Protein
26
23.2
Calcium
3
Iron
3
Potassium
437
Quality red meat delivered to your door
Expand the flavor
You may also like
Venison Steaks
Nutritional information
Servings per pack:
Serving size: